New! Scented soy wax candles!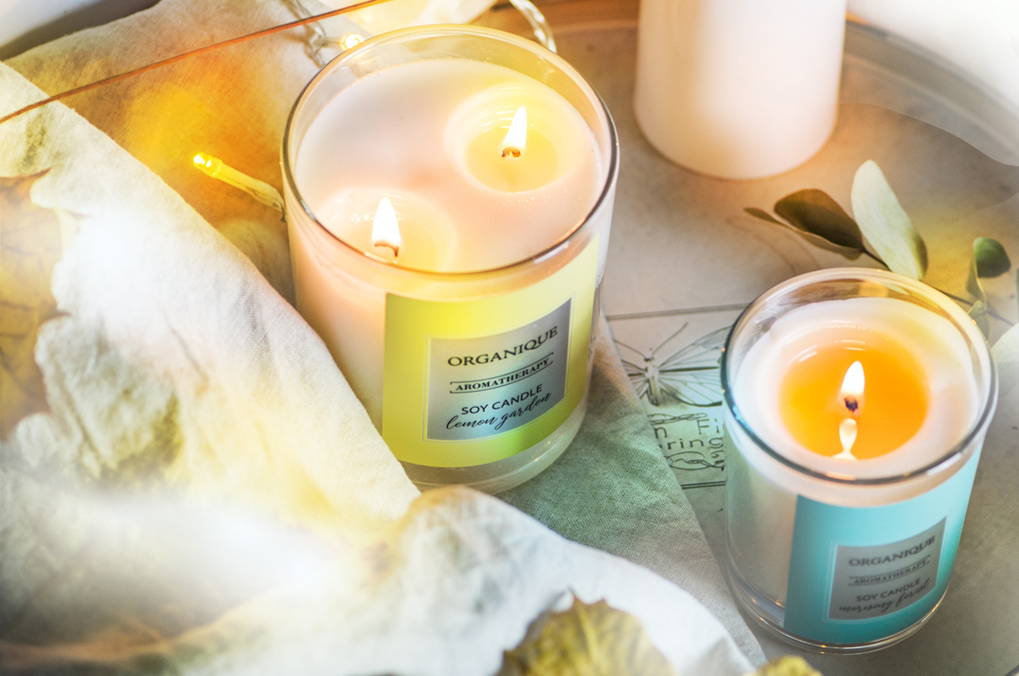 Our lives today are interesting and intense, but the stress of keeping up with the hectic pace of every day can wear heavily on our sense of well-being. Our home is our retreat, the place where we unwind, relax and find the comfort we crave so much. We want to make these precious moments even more magical and enjoyable. This is what our range of scented soy wax candles does.
The candles complement Organique's aromatherapy lines, and fill the air with warmth and accents and hints of fragrance. Whether you want to feel uplifted and energised or dreamy and relaxed, they will suit
your every mood. Housed in elegant glass, our candles will surely add a finishing touch to your home décor or be welcomed as the perfect gift for your family or friends.
---