Organique Basic Cleaner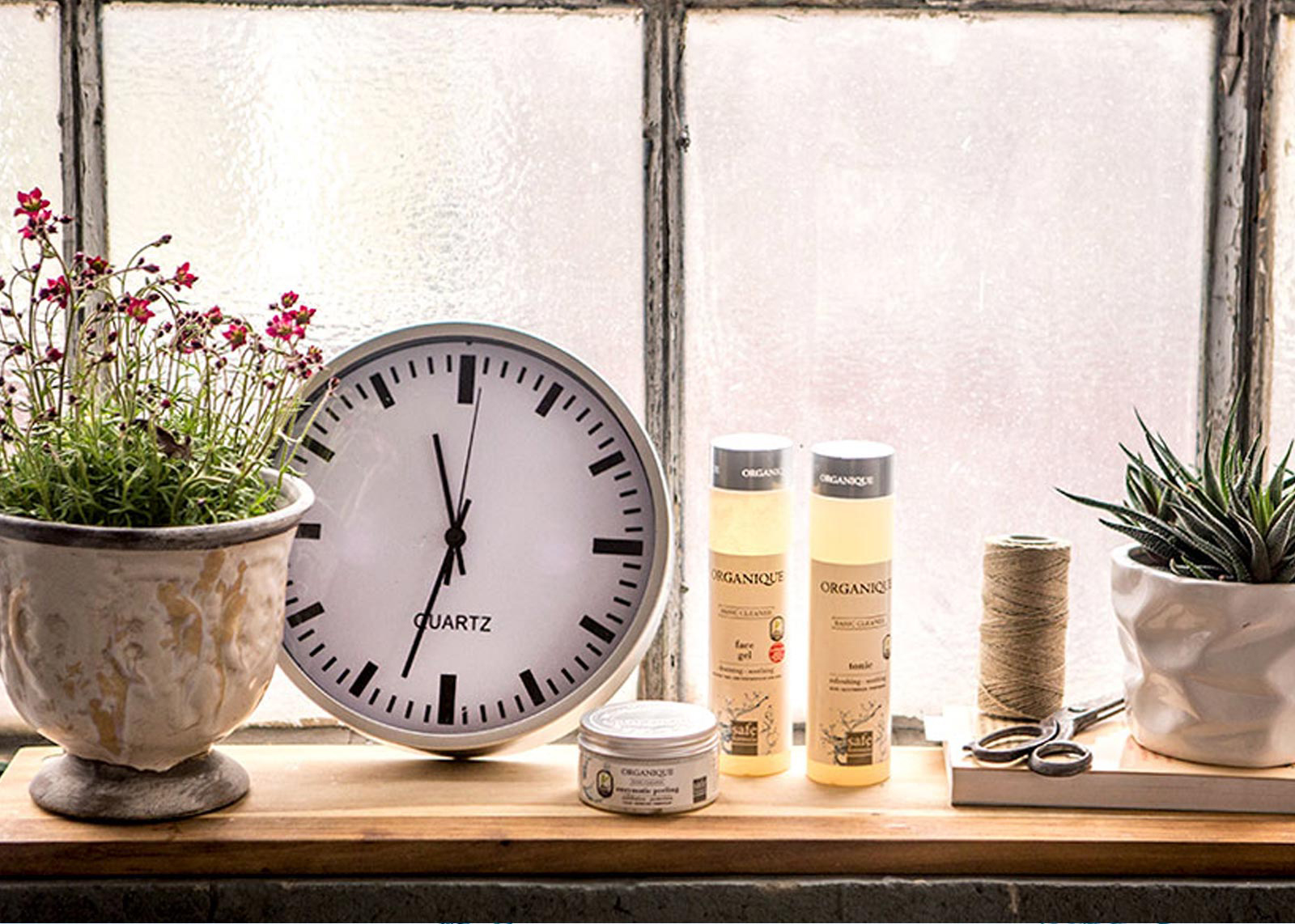 Basic Cleaner is a base therapy recommended for cleansing and care of every skin type, also sensitive and couperose skin. Its innovative formulas are free of traditional detergents which have been replaced with plant extracts, e.g. apple juice extract that perfectly washes and does not cause irritation. Basic Cleaner is a therapy which, due to its safe formulas, can be combined with cosmetic dedicated for various skin types. It is recommended for every therapy and care ritual of the Organique offer.
EFFECTS OF THE THERAPY
cleansed, fresh, soothed, hydrated skin • prevention of discoloration • acceleration of regeneration • skin softening
Mild Cleansing Gel
Gentle face cleaner gel for all types of complexion, even for sensitive and allergic one. Thanks to the usage of synergistic active ingredients, the formula combines cleansing and caring properties. Traditional detergents has been replaced with Proteol APL complex, extracted from apples. It has perfect cleansing properties, foams perfectly even in hard water. Simultaneously, it is extremely delicate, cleanses eye make-up, does not affect the hydrolipid barrier of the skin. A bearberry extract, rich in natural arbutin, freshens and lightens the skin, soothes, works antioxidactively. Recommended for everyday use.
Mild Tonic
Tonic restoring the natural pH of skin, for care of all types of complexion. A formula of the cosmetic contains a cocktail of plant extracts of synergistic effect, especially recommended for dehydrated, sensitive and irritable skin. Aloes moisturises intensively and soothes, panthenol strengthens the lipid barrier, softens epidermis and accelerates a regeneration process. Liquorice eases irritations, reduces redness and works antioxidactively.
Enzymatic peel
Enzymatic peeling for all types of skin, even sensitive and allergic one, using perfect exfoliating properties of enzymes of papaya and pineapple. Its peeling effect has been strengthened with cocktail of a low concentration fruit acids. During the treatment kaolin penetrates into the pores of skin and cleanses them of sebum and contamination. The combination of those materials in one preparation provides both delicate and optimal cleansing. Plant extracts of milfoil, marshmallow and melissa guarantee proper skin protection as well as sooth and reduces irritations. GemmoCalm® complex (with Ecocert), extracted from selected blackcurrant burgeons. The extracts soothe, reduce irritation and redness, and restore comfort of sensitive skin. After the treatment the skin regains its glow and is perfectly prepared to further cosmetics application.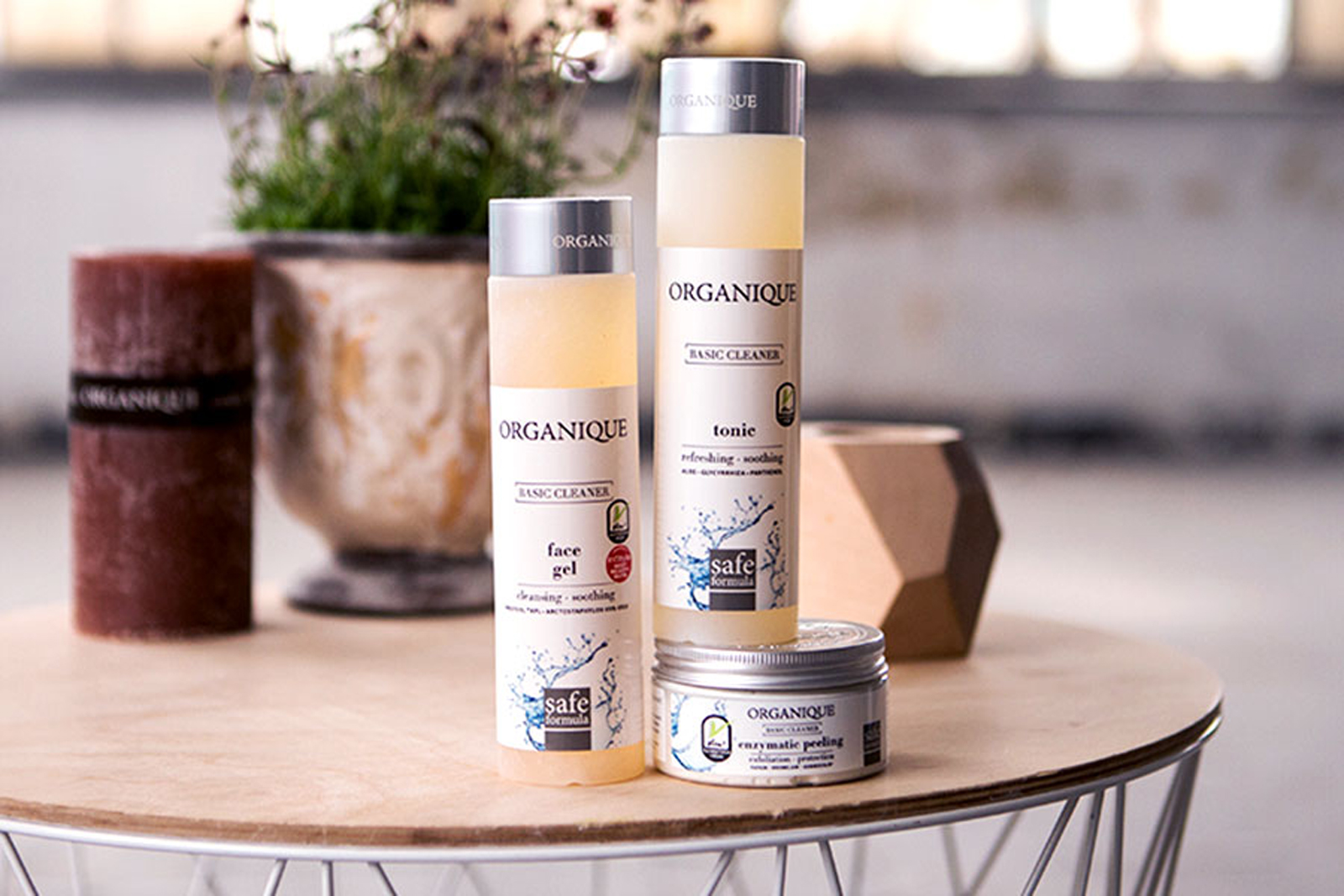 STEPS OF THE THERAPY
Step 1 mild cleaner gel – cleanses, refreshes. Gel from the basic Cleaner therapy can be also used for make-up removal (apply gel on a damp cotton pad).
Step 2 enzymatic peeling – once a week – cleanses, smooths, brightens. It should be left on face skin for about 5 minutes. Then, perform a gentle face massage with damp hands for the next 5 minutes. Rinse with warm water.
Step 3 tonic – restores natural pH of skin.
MAIN ACTIVE INGREDIENTS OF THE THERAPY
Proteol APL
Arctostaphylos uva-ursi extract
Aloe
Panthenol
Glycyrrhiza
Papain and bromelain
White clay
Marshmallow extract
Yarrow
Melissa
GEMMOCALM®(100% of natural ingredients, 67% from ecological cultivations) – the raw material is certified with ECOCERT
---