Organique
Anti Ageing Sugar Grapes Body Peeling 200ml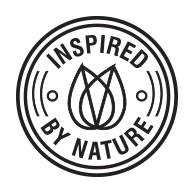 Body peeling constitutes the first, initial phase of the intensive anti-ageing treatment of every skin type.
SUCROSE, GLYCINE SOJA (SOYBEEN) OIL, CAPRYLIC/CAPRIC TRIGLYCERIDE, CETEARYL ALCOHOL, VITIS VINIFERA (GRAPE) SEED OIL, CERA ALBA, PARFUM, BUTYROSPERMUM PARKII (SHEA) BUTTER, GRAPE SEED POWDER (VITIS VINIFERA), TOCOPHERYL ACETATE, TOCOPHEROL (MIXED), BETA-SITOSTEROL, SQUALENE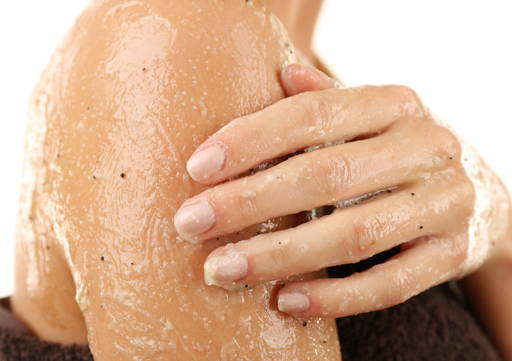 Apply on the skin and massage with damp hands, then rinse off under shower.
Body peeling with grapes extract
A grapes extract is a unique ingredient of cosmetics. We offer you an anti-ageing body sugar peeling which contains a grapes extract as well as other healthy components. This cosmetic is dedicated to everybody who is looking for a proper nourishment of the mature skin. Regardless of your skin type, this scrub will bring back the balance of your skin and will get rid of the unwanted, rough epidermis. Treat your skin to a smoothing and soothing ritual.
Grapeseed oil, which is one of the main ingredients of the anti-ageing body sugar peeling has wonderful hydrating qualities and soothes irritation on the skin. Shea butter contains a natural sun filter and protects the skin from severe weather conditions such as cold and wind. Vitamin E is yet another important ingredient of this scrub. It fights free radicals which make the skin age prematurely and strengthens the tissues.
Anti-ageing body sugar peeling
Saturated with nourishing oils, it provides smoothing, gentle oiling and protection against oxidative stress. Sugar crystals and grape seed particles gently massage and exfoliate rough epidermis. After the peeling, skin gains shine, is soft and beautifully scented with the fragrance of sweet grapes. Using the complete anti-ageing therapy: peeling, serum and butter, provides the best effects.
Active Ingredients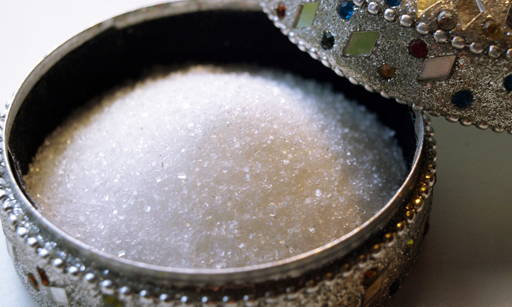 Sugar
A natural sugar with a very strong hydro active effect. It is present in plants...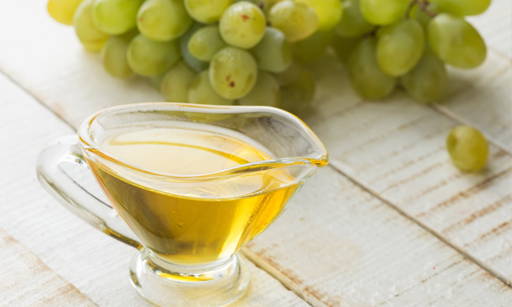 Grapes Seed Oil
Obtained from seeds of grape – the fruit of Vitis Vinifera. It is perfectly absorbed...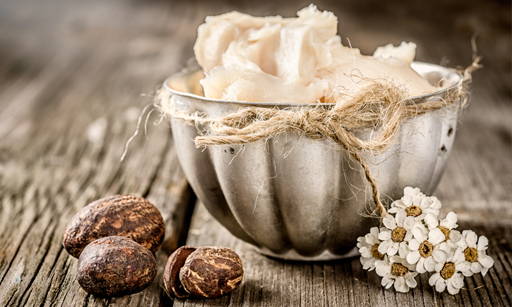 Shea Butter
Oil of the charmingly named African Butyrospermum Parkii tree ( which has...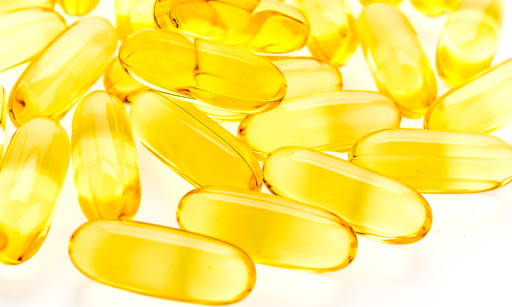 Vitamin E
Also known as the "vitamin of youth", is one of the most important scavengers...